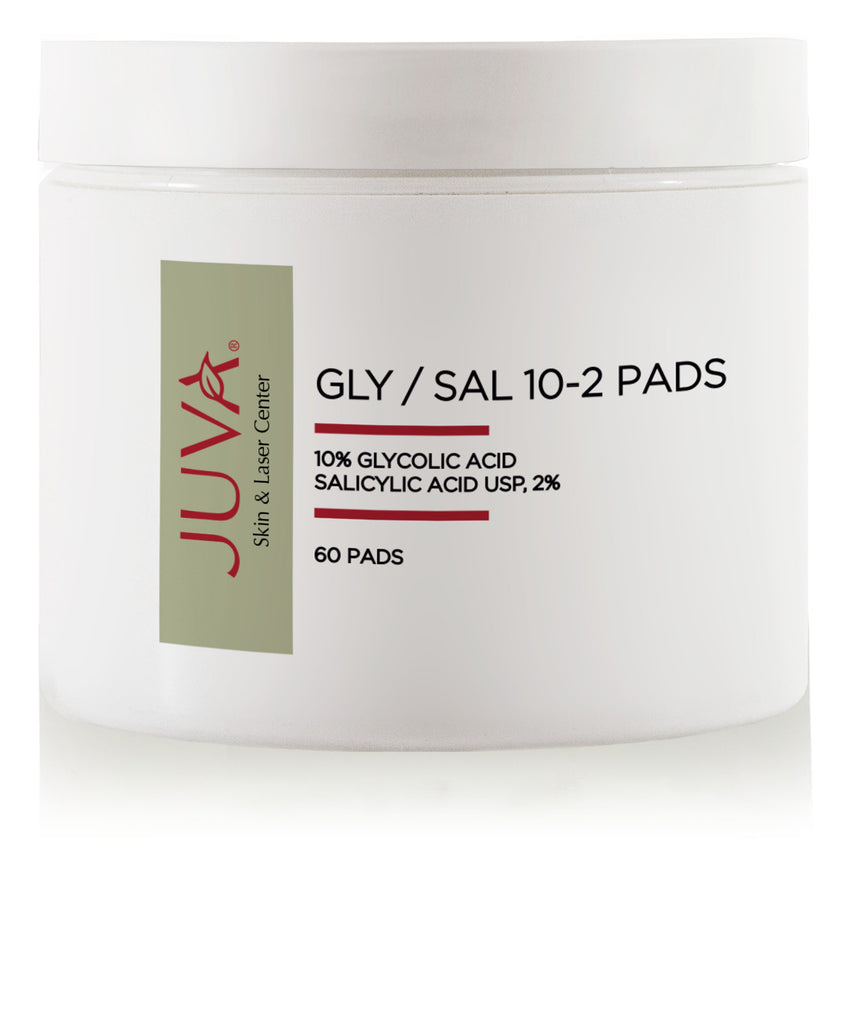 All JUVA Products have a 7-day return policy. Please inquire for details.
Free shipping for all orders over $250. Just choose free shipping at checkout.
Gly/Sal 10-2 Pads
$39.00
10% glycolic acid / 2% salicylic acid cleansing pads for the treatment of acne, with the skin enhancement properties of glycolic acid.