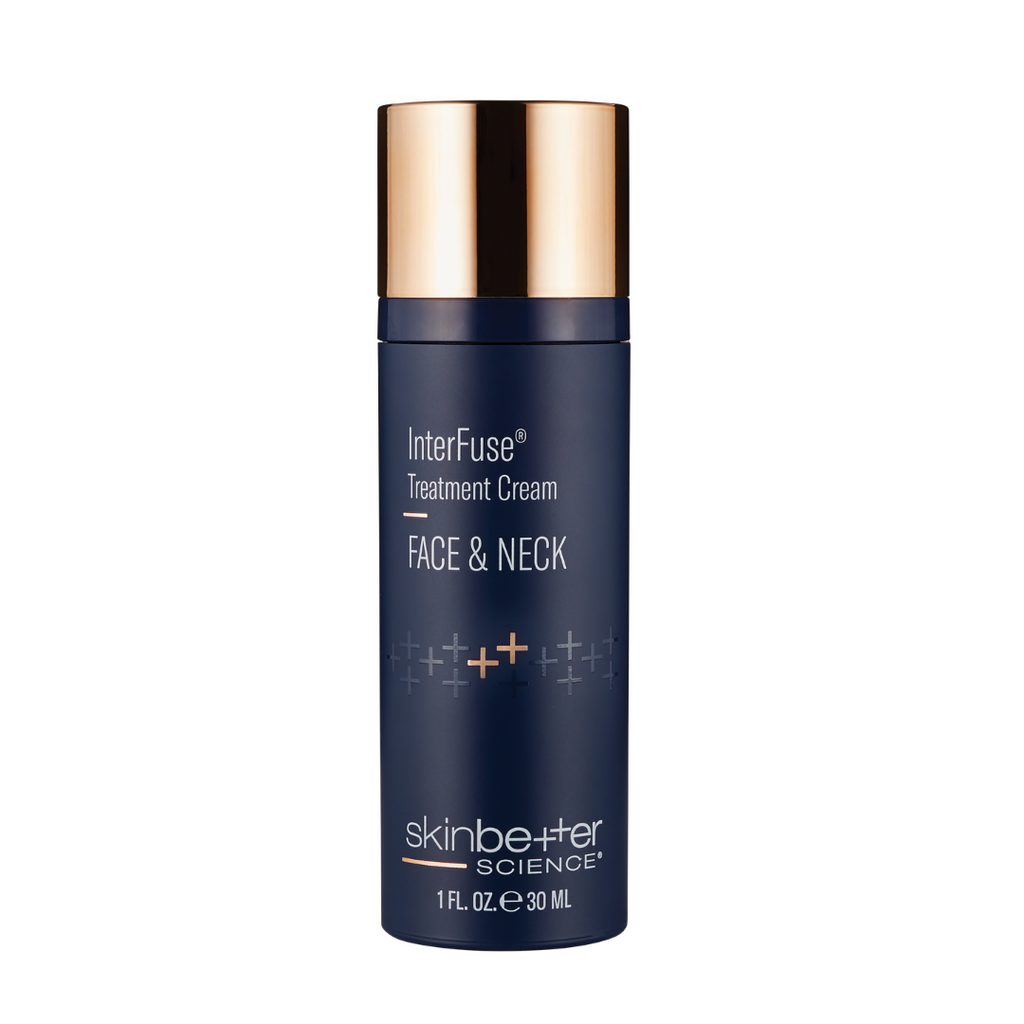 All JUVA Products have a 7-day return policy. Please inquire for details.
Free shipping for all orders over $250. Just choose free shipping at checkout.
SkinBetter Interfuse Treatment Cream - Face/Neck
$135.00
Nourish the skin with this super-potent blend of peptides that instantly smooth fine lines and help your face appear more youthful. The lightweight texture forms a breathable moisturizing barrier to help keep the skin hydrated and radiant all day.
PLEASE NOTE:
This product is available, but cannot be purchased through our online Shop. If you are interested in purchasing this product, please contact the office at 212-688-5882 or mail@juvaskin.com so that we can fulfill your order.